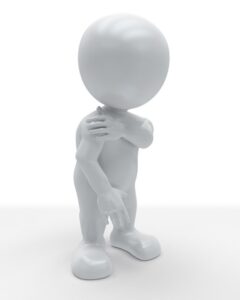 Dr Miller, in terms of 40 years of experience, 10 years in state hospitals and 30 years in private practice, has had extensive experience in terms of the neurosurgical and neurological treatment of pain.
He has recently started a pain clinic, in conjunction with a biokineticist, psychologist, psychiatrist, and a chiropractic practice, the advantage being that all of these above specialities work in the same building, in fact in the same corridor.
Therefore Dr. Miller either treats patients fully, himself, or if necessary refers them to the relevant above specialities, as well as to the  radiologist, who does many pain blocks and similar pain procedures under x-ray control and screening.
Click here to read "Introducing The Advanced Pain Institute."
IMPORTANT NOTE TO PATIENTS
Pain clinic bookings may be made telephonically or by email pmillerreception@gmail.com .
Please remember to bring all scans , xrays , recent blood test results etc with you to appointments
All accounts remain the patient's responsibility for all visits that they have, whether it be for a first visit, any follow up visits, telephone consultations, script charges, motivation letter charges, medical report charges or any other charges in the course of treating their treatment. Dr. Miller is in private practice and all charges are private rates. This practice has nothing, at all, to do with medical aids.
Payment is to be made immediately after each visit.
We do not submit your accounts or receipts to medical aid. It remains the sole responsibility of the patients to do so.
Dr. Millers medical consult fees as of 01 October 2023
First Consultation & Full Consult  R1400
A first consultation is the first time you see the doctor
Follow-up consults are considered as , consultation for 4  months  after the date of the first consult date or last full consult, ( The four months between each full consult is considered a follow up consultation.
(Injections are over and above consultation fees, price dependant on type, request fees prior if needed)
Follow-up Consultation R750
A follow-up consultation is up-to 4 months after a first consultation, or last full consultation.
(Injections are over and above consultation fees, price dependant on type, request fees prior if needed)
Telephone Calls R100
All calls are charged, irrespective of who call whom, or if the doctor instructed you to call. You ae paying for his time and expertise.
Scripts R100
Motivations R100
PMB Forms R250
Chronic Forms R250
Other Forms – Cost dependent of type.
Account enquiries, or electronic copies can be obtained by contacting the accounts department directly 0118822706 / medico@almiller.co.